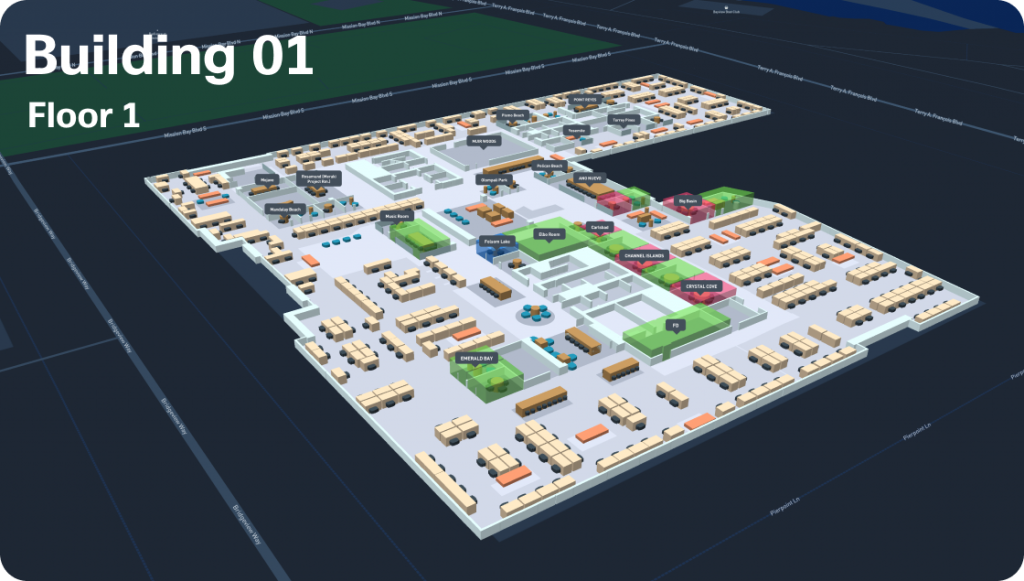 Indoor location services are now an integral part of how enterprises function. They are indispensable in premises with heavy footfalls, such as hospitals, airports and stadiums, where wayfinding without digital maps is a challenge. Location services are also handy in places where there is constant flow of inventory (warehouses for instance), to simplify inventory finding and tracking. And with hybrid work taking precedence today, new ways of working have emerged that depend on indoor location services, making indoor maps the foundation for creating smart workplaces.
However, there is a void when it comes to automated mapping solutions that provide the right indoor location service experience, while being detailed, scalable and cost effective, too.
Enterprises generally have access to two types of maps – IT or network maps and facilities maps. But neither of these can serve the purpose of providing end consumer interactive experiences.
Offering an immersive experience with Rich Maps
To fill this void, Cisco DNA Spaces has come up with a mapping engine that takes facilities maps (CAD files in .dwg format), deconstructs each layer and using algorithms, converts them into three dimensional maps that are immersive. Called Rich Maps, these dynamic, digital maps provide a detailed overview of the entire building.
Rich Maps create spatial awareness, to visualize points of interest in workspaces, to locate meeting rooms, desks, etc. as well as the ability to hold them until you get there. As you browse various zones of the workspace on the map, it displays the real-time air quality, CO2 levels, closest exits, etc. for each area.
What makes Rich Maps truly stand out and more valuable than flat floor plans, is their interactive and intuitive design, coupled with a user-friendly interface that makes navigation effortless. In the same way that outdoor maps and navigation have evolved to give us a more immersive connection to the outdoor world, Rich Maps give you control of perspective and orientation in a recognizable, 3D environment. The natural and relatable aesthetic of the maps allows users to identify zones and different types of spaces, such as meeting rooms, desks, assets, points of interest (eg: elevators, stairs, restrooms, nursing rooms, etc.) with just a glance. And thanks to the automated mapping engine, DNA Spaces is able to create these Rich Maps at a cost that's about five times lower than what it would take with a third party mapping partner.
What you need to get started
Currently, Smart Workspaces and Rich Maps are available for ACT license holders. Users will need to onboard their wireless network (Catalyst / Aironet / Meraki) on DNA Spaces. In case you use WebEx devices, connect the Webex Control Hub to DNA Spaces. Share your CAD maps with us. The Smart Workspaces team will process it using our mapping engine and share your Rich Maps with you.
To switch to Rich Maps you just need your CAD maps. In the near future, you will be able to upload your CAD files directly into the DNA Spaces dashboard, and any changes will be updated automatically.
Learn more about Rich Maps and Smart Workspaces