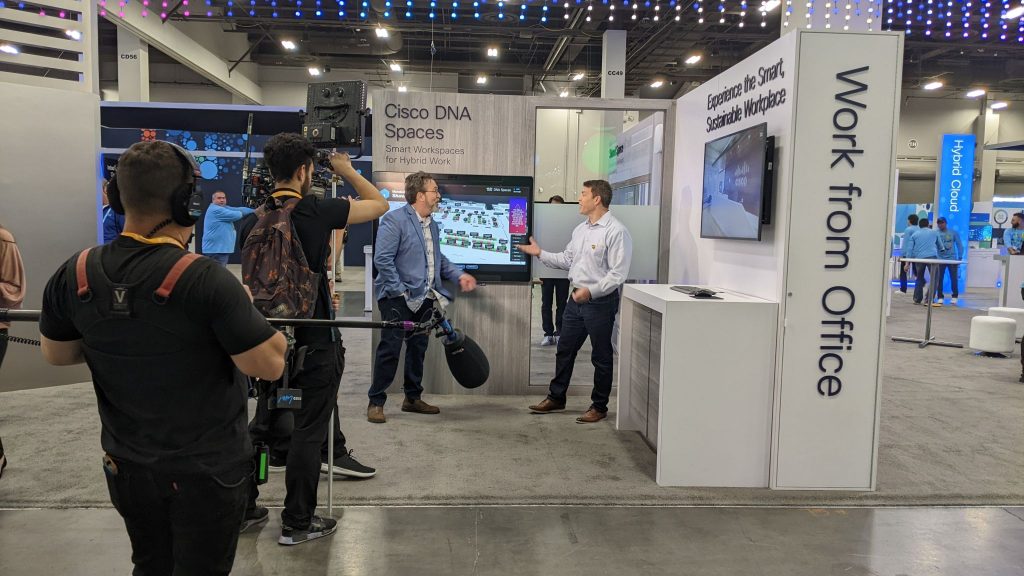 Cisco Live Amsterdam 2023 is just around the corner and the Cisco Spaces team will be there – all in!
We're pumped and can't wait to show off our latest innovations. There's Smart Workspaces and Sustainability for Hybrid Work, Smart Operations for cloud powered IoT services and a Smart Venues solution that powers digital visitor experiences.
Join us and experience all of this at our demo booth. You'll also learn about the full stack middleware platform that powers all this technology.
Here's where you can find us:
Innovation Forum (aka Whisper Suites):​
Schedule 1:1 meetings with the Cisco Spaces product experts, to discuss the latest innovations and the roadmap (Room # 0317). Get in touch with your Cisco account team to schedule a meeting
Visit the demo booth to see Cisco Spaces in action​
World of Solutions:​
Experience the latest in innovations and get a glimpse into the future. Visit the Cisco Spaces booth in the Cisco Showcase Networking area and another in the Operations area
Take a tour of Smart Workspaces at the WebEx Board in the Hybrid Work Area of the Cisco Showcase
Sustainability Tour:  Learn how Cisco Spaces can help you drive Sustainability use cases and watch a live demo!  Every day, from 2 pm to 3 pm, at the World of Solutions Booth​
Partner Booths:
– MazeMap ​and Cisco Spaces integration at the MazeMap booth in World of Solutions
– Digital Buildings Demo by Schneider Electric at their booth in World of Solutions
Technical Breakout Sessions:​
Implement Smart Workspaces and deliver Intelligent, Sustainable buildings with Cisco Spaces – BRKEWN-2658 (Thursday, Feb 9, 2023, 3.45 pm to 4.45 pm CET)​. Schedule here
Cisco Spaces: How to Turn your Wi-Fi network into Location Based Intelligence – BRKEWN-2042 (Thursday, Feb 9, 12pm to 1 pm CET)​. Schedule here
Walk in Labs:  Get a hands-on experience of Cisco Spaces! Visit the Cisco Spaces lab for Hybrid Workspace – LABEWN-1661. Details here
​ Experience OpenRoaming by downloading the Cisco Live app
Cisco Co-sell Partner Lounge:​
Honeywell Premium Commercial / Spaces Industry Talk by Dani Stern (HBT Director, Product)​
Cisco and Schnieder Electric Sustainability (powered by Cisco Spaces)​
SustainaBEElity zone: Visit the SustainaBEElity Zone in the Hub, our 'beehive' during Cisco Live 2023 Amsterdam
Join the conversation on social! Share your photos from Cisco Live and tag us on Linkedin and use the hashtag #SpacesatCiscoLive
Meet our Product Experts at Cisco Live. Register here