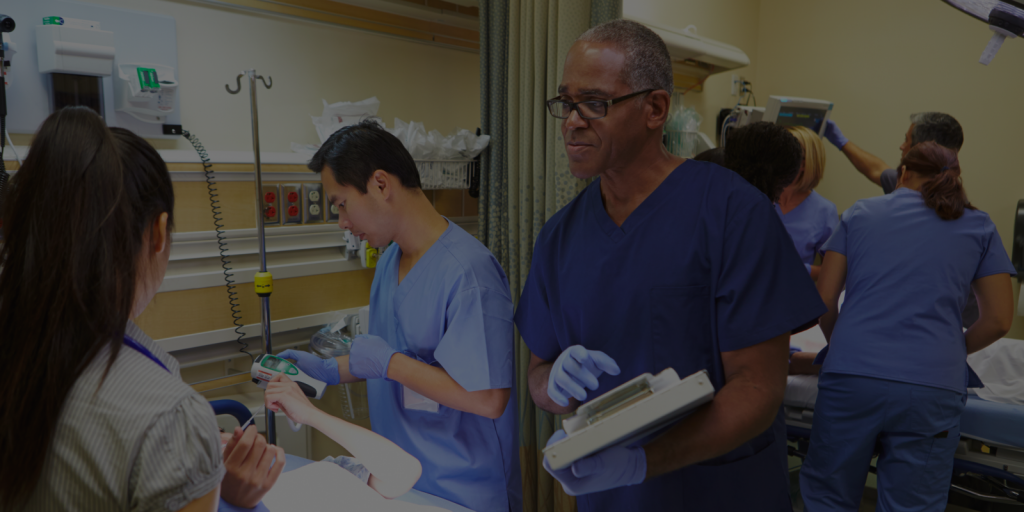 Healthcare is complex, requiring practitioners to keep track of an extraordinary number of details, from patient care to inventory and logistics to compliance. Without a proper system in place, this can be challenging. Luckily, software for tracking and inventory management solves those challenges, bringing efficiency and accuracy to healthcare operations.
Benefits of using medical tracking software
Thanks to IoT in healthcare solutions like bluetooth devices and network onboarding information, medical tracking software offers a host of benefits for hospital staff and patients alike. By eliminating the management challenges around device tracking, asset monitoring, inventory, records collection and more, medical tracking software streamlines operations and helps improve patient outcomes. These are a few key benefits you can expect:
Improved patient safety and care. With medical software able to measure and store critical data in an organized way, practitioners get the support they need to provide the proper treatment for their patients. Medical tracking devices that provide alerts based on device movement and impact, can even offer out-of-bed and fall detection.
Increased efficiency. Tracking medical devices throughout a hospital or healthcare facility is time-consuming without a tracker leveraging technology such as RFID tags. But with asset tracking, staff members no longer need to hunt for medical devices or vital equipment. This not only allows them to find what they need when they (and their patients) need it, but also dedicate more time to patient care.
Enhanced device management. In addition, tracking can help hospitals stay on top of whether a device has been recalled, reused or expired, which is critical for both patient care and regulatory compliance.
The uses of medical tracking software
Medical tracking software can be applied to a wide range of use cases. Tracking software can be implemented throughout a hospital or healthcare facility's operations, from data collection and compliance to asset management and logistics and much more. While there are still use cases to be developed, some common ones today include the following:
Locating patients
Medical tracking software can trace the movement of patients within hospitals, using RFID tags. This can help staff members find out where a patient is located at a particular hospital or clinic. In facilities with high patient volumes or with patients who move around, this can be crucial.
Device monitoring & tracking
With new healthcare device management solutions, hospitals and clinics are able to reduce equipment loss (and therefore costs), save valuable time in equipment searches, ensure inventory accuracy and stay aware of important device information like recalls.
Furthermore, leveraging a hospital tracking system with medical tracking software makes it easy to see where medical devices are located within the building and view their usage history.
Enhancing patient safety & experience
Once patients and staff are on-boarded onto the hospital Wi-Fi network, it becomes easy to share contactless notifications and policies with them. By deploying panic buttons and nurse call features, patients can be assured of timely help. Staff can be instantly alerted in case of emergencies and patients can benefit from a contactless notification system that improves the overall experience at the hospital.
Environmental monitoring
Using sensors, hospitals can automate the recording and tracking of temperature and humidity of medicines, vaccines, blood and lab samples. This not only prevents product loss but also ensures that compliance standards are met. Monitoring ambient conditions like temperature, humidity, air quality can also improve the patient experience and alerts can be triggered so staff can act immediately when parameters are breached.
The importance of tracking software in healthcare
Medical tracking software can bring high-value solutions to the healthcare industry. As we discussed, they help healthcare facilities not only track patient visits but also ensure compliance with HIPAA regulations – while still enabling practitioners to access patient information at any time. In addition, medical tracking software helps facilities keep up with logistics and inventory management.
These solutions help healthcare facilities improve patient outcomes, simplify staff's tasks and mental load, comply with data security regulations and more. In short, medical tracking software is essential if you want to ensure that your operations run efficiently and your patients receive the best treatment possible.
Want to know more?
Medical tracking software is changing the future of healthcare. Implementing a hospital asset tracking system and medical tracking software will help you quickly boost staff communication, improve patient care and safety, increase operating efficiency and ensure data accuracy and compliance. These benefits add up to the most important outcome: better patient care.
Contact us to see how healthcare solutions with Cisco DNA Spaces can work for you.