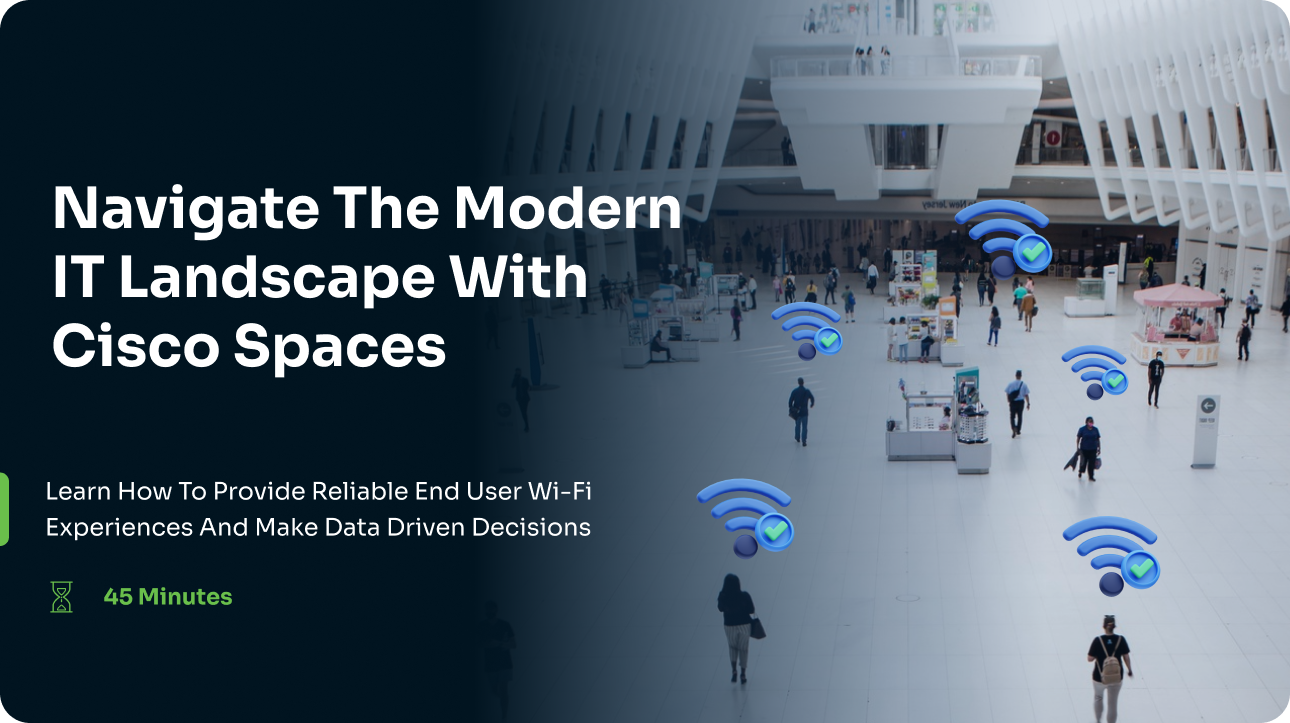 Did you know that Cisco Spaces can help you elevate Wi-Fi users' experience on your network?
With Spaces, use device location to proactively solve problems that plague your users – and ultimately come back to rear their ugly head in the form of tickets, complaints, and security breaches.
Our product team is back to showcase functionality and break down value – all through the lens of an IT professional.. Here's what you can learn on the webinar:
Gain insights using building layout and physical location : 
Gather historical data to prioritize wireless refreshes

Understand client density to assess bandwidth and augmentation needs

Identify, Locate and Mitigate risk of security breaches

Recognize placement of interferers and understand their impact
Learn how to use the Open Roaming app to provide a Seamless Onboarding experience:
Identity Providers
Carrier Offload
Sneak peek of new, innovative functionality that is sure to leave IT professionals jaw on the floor!